Daytrips around Moalboal
Day trips
Kawasan Nature Park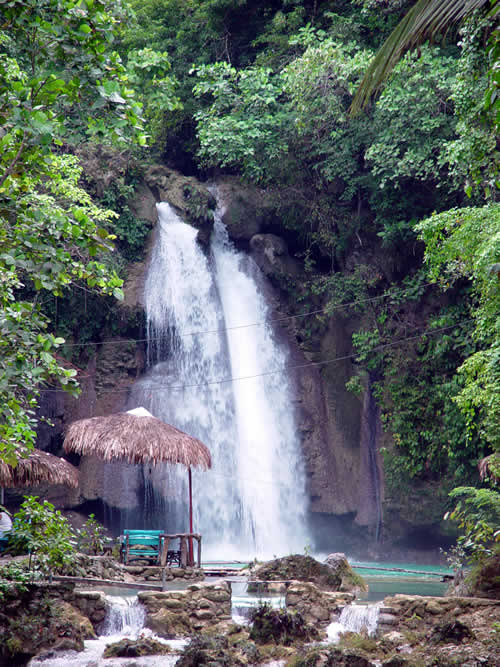 You shouldn't miss a trip to the beautiful Kawasan Nature Park and Waterfalls next town. A stopover to the waterfalls is a must when visiting Moalboal, you can combine them with a dive or snorkeling tour or you can explore them on your own on a motor bike. The travel desk of the dive center next door offers day trips with or without water sport activities.
Outdoor Adventure Tours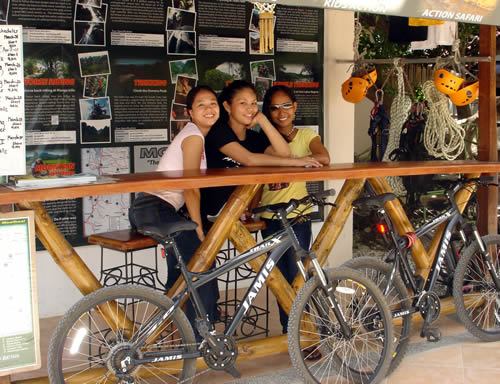 Next to scuba diving Moalboal is known for action adventure activities such as canyoning, river climbing, horse back riding, mountain biking, volcano trekking and others.  These activities are usual day trips which start 9 o'clock in the morning and end late afternoon. Most are very cool activities and quite daring while a few are more on the easy side. A lunch with barbecue and drinks is always included in the package. Contact us for more details if you are interested.
Moalboal Sight Seeing Tour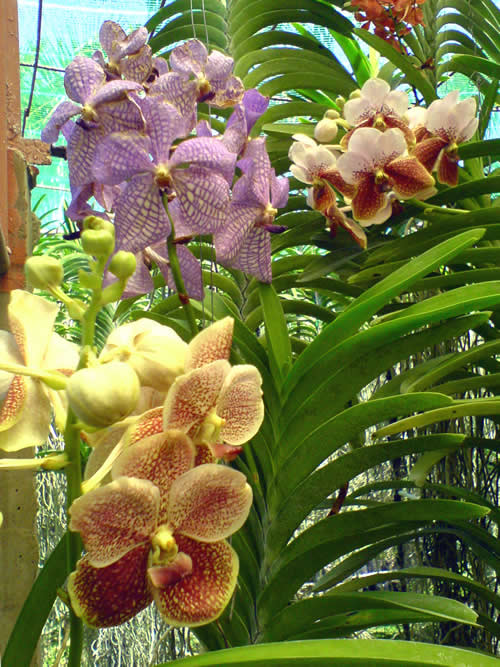 A
Moalboal sight seeing tour which includes a visit at the Orchid Gallery and the local market, a tour to the water falls, some light caving activities in the jungle and a barbecue at nice tropical sand beach can be arranged through the travel desk of the dive center next door.